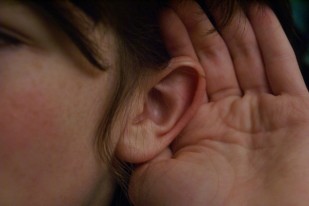 WHY IS EARLY CHILDHOOD HEARING SCREENING IMPORTANT FOR YOUR CHILD?
Approximately two to four of every 1,000 children in the United States are born deaf or hard-of-hearing, making hearing loss the most common birth disorder. Many studies have shown that early diagnosis of hearing loss is crucial to the development of speech, language, cognitive, and psycho-social abilities. Treatment is most successful if hearing loss is identified early, preferably within the first few months of life. Still, one in every four children born with serious hearing loss does not receive a diagnosis until 14 months old.
WHEN SHOULD A CHILD'S HEARING BE TESTED?
The first opportunity to test a child's hearing is in the hospital shortly after birth. If your child's hearing is not screened before leaving the hospital, it is recommended that screening be done within the first month of life. If tests indicate potential hearing loss, your physician may suggest a follow-up evaluation by an otolaryngologist.
SIGNS OF HEARING LOSS IN CHILDREN
Hearing loss can also occur later in childhood. In these cases, parents, grandparents, and other caregivers are often the first to notice that something may be wrong with a young child's hearing. Even if your child's hearing was tested as a newborn, you should continue to watch for signs of hearing loss, including:
Not reacting in any way to unexpected loud noises,
Not being awakened by loud noises,
Not turning his/her head in the direction of your voice,
Not being able to follow or understand directions,
Poor language development
Speaking loudly or not using age-appropriate language skills.
If your child exhibits any of these signs, it is important to have hearing loss evaluated by a physician who can rule out medical problems that may be causing the hearing loss, such as otitis media (ear infection), excessive earwax, congenital malformations, or genetic hearing loss.
To schedule an appointment please call our office at 316-684-2838.
SOURCE: Patient Health Information